Nour Abd al-Hadi Shahbari, holds a BA in Medical Laboratory Sciences from the Technion Institute of Technology and a master in health systems management from the University of Haifa. She is currently a research assistant at the Center for Health and Risk Communication and a doctoral student in the field of decision-making regarding vaccines and cultural sensitivity. Areas of interest: risk communication, health communication, cultural sensitivity and decision making.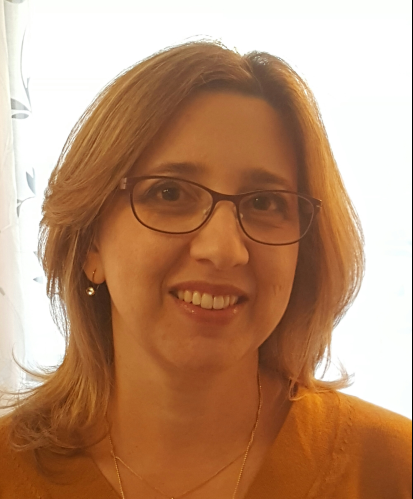 Yael (Tevet) Birman, Clinical Dietitian in Student Health Services, Ministry of health in Northern District. Therapist of eating disorders in adolescents as part of community care. PhD student in the Asia Studies Department of the Asian Sphere Program, Haifa university, researching trends to preserve traditional nutrition and eating habits as lifestyle advocates promoting health in South Korea and Japan. M.A in the Department of Nutrition, Health and Behavior, School of Public Health, University of Haifa. Thesis on the influence of organization and design of physical space on communication and dynamics in nutritional treatment.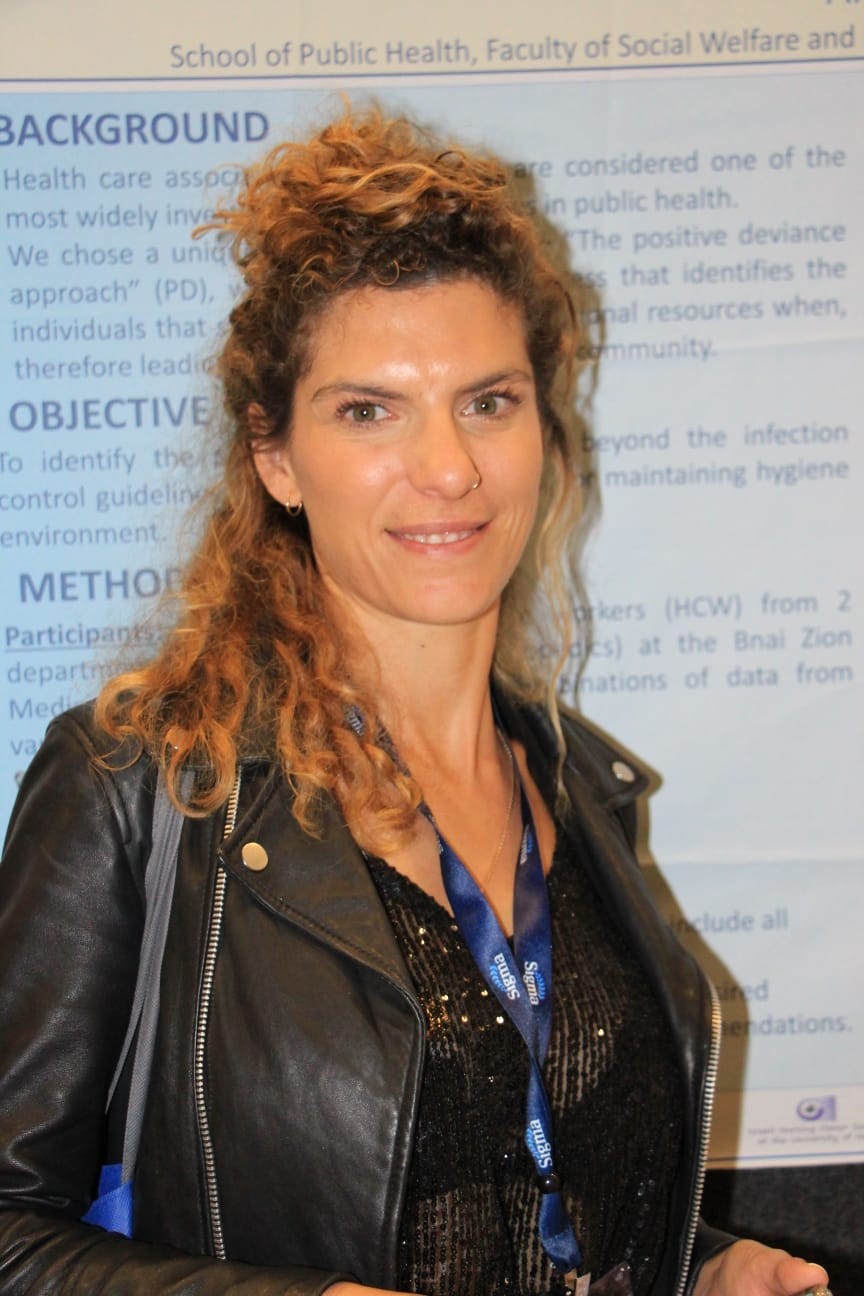 Ricky Cohen, BSN R.N holds a master's degree (MHA) in public health, University of Haifa. Currently research coordinator at the center for health and risk communication in School of Public Health at the University of Haifa and PhD student. Her research subject: Developing a theoretical-applied model based on the "Positive Deviance Approach" to reduce the rates of acquired infections in Israeli hospitals. Areas of interest: health and risk communication, the Positive Deviance approach, infection control.
Adva Mir Halavi, holds a BN from the University of Ben-Gurion and is currently a student in the master's program for Health Promotion at the University of Haifa. Her focus in her studies thesis is on the subject of using the technique of "Positive Deviance" to prevent hospital acquired infections. She practices nursing in the children's surgical department at Rambam Hospital, Haifa, worked as a teacher's assistant for health promotion at Haifa University and as a research assistant in the Center for Health and Risk Communication.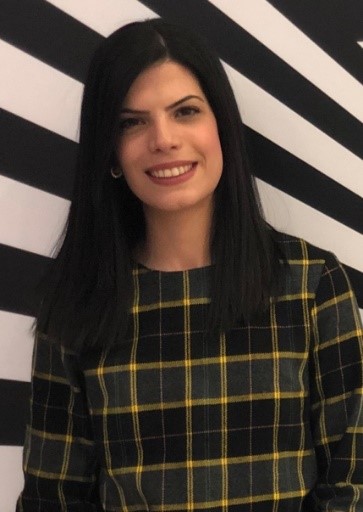 Rana Hijazi, Pharmacist at Clalit Healthcare Services. Bs. Pharm from the Hebrew University of Jerusalem. Master's degree in public health (MPH)- health promotion program from Haifa University. Today, PhD student at school of public health of Haifa University, and research assistant at the Health and Risk Communication Research Center. Interests: health communication, risk communication, social media and edutainment.
Galit Paz Yaakobovitch, is a certified dietitian with a bachelor's degree in nutritional studies from the Academic and Technology College of Tel-Hai and holds a master's degree in Health Promotion from the University of Haifa. Galit works at Rambam as a dietitian in the women and maternity ward, heads the dietitian program in the acute care unit, and practices in Maccabi Healthcare Services. She is an intricate part of the research team in the Center for Health and Risk Communication. Areas of interest: Health Promotion, Health communication, Gender, Women's health, maternity and birth.